"Prayed For"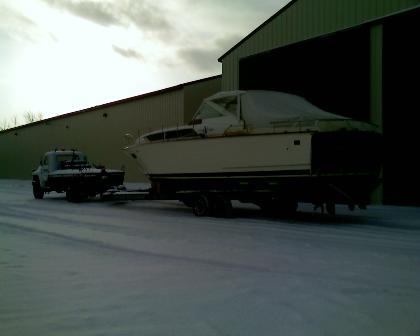 We also do repairs and restorations of wooden boats. Here is a 1968 36' Chris Craft Corvette. The hull had been painted several times and the new owner wanted it to be the original light blue color again.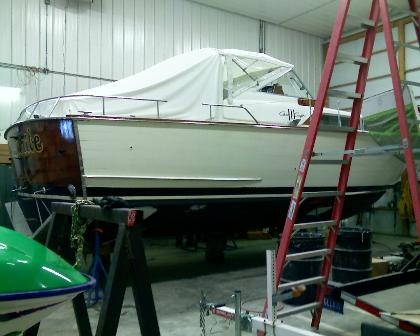 We stripped the hull and transom to bare wood, replaced the rotten planks, and coated the bare wood with penetrating epoxy.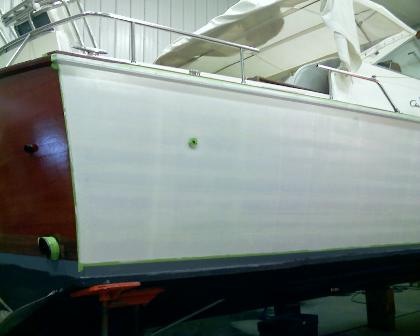 We then filled all the plank seams and primed the hull, several coats.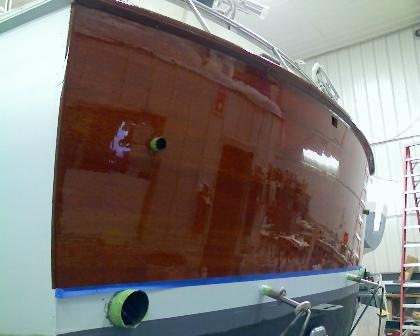 The transom was stained to the desired color and severl coats of varnish were applied to fill the wood grain.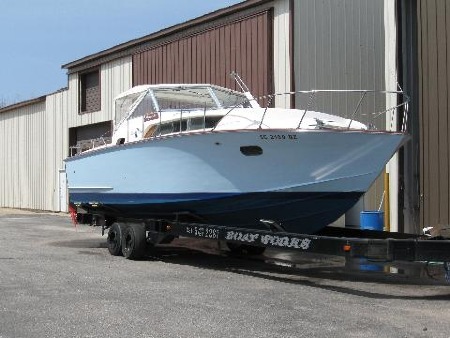 Here she is after many coats of paint, ready for delivery to her new owner.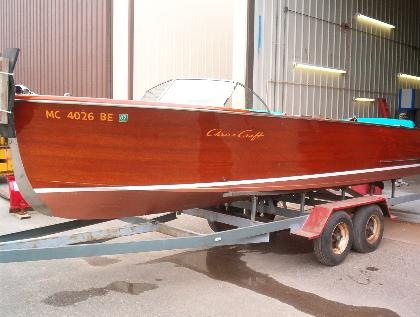 This is a Chris Craft utility that had beeen stored in an old hay barn for decades. We completely restored all surfaces and seams, we aslo put in a new floor.